Glass services - Warsaw
We testify glass services Warsaw. Although it may seem so nowadays glazier is a somewhat archaic profession, there is still an extremely high demand for its services. If you are also interested in using them, we invite you to familiarize yourself with the offer we have prepared. We specialize in the implementation of glass serviceswhich include, among other things, execution custom-made shower cabins or glass structures. We also deal with the implementation of glass for the kitchen, making glass balustrades or loft doors. It is worth noting that we have different types of this type of material, so you can easily adjust the type and color of the glass to your preferences, as well as the characteristics of the interiors you are decorating. We have our own glass tempering and laminating plant as well as a modern machine park, thanks to which we can fulfill orders for any shape and size of glass and mirror products. If you want to take advantage of the offer, please visit our showroom or contact us.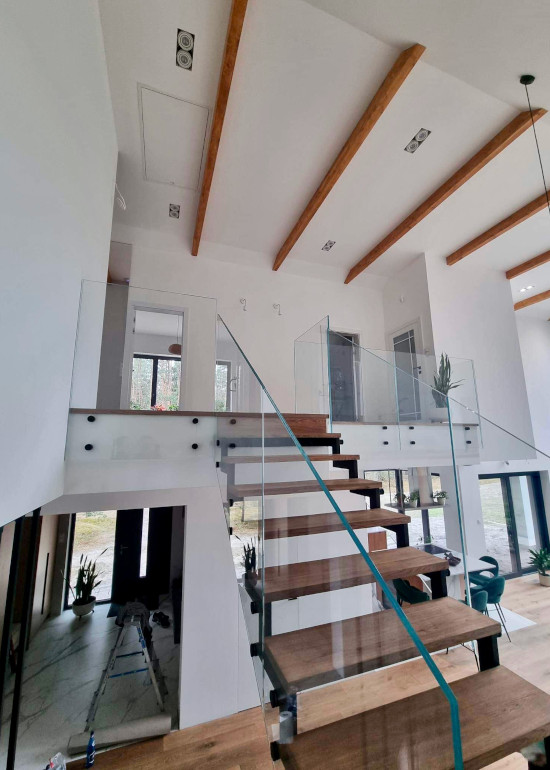 Glass processing - we know it!
Among the glass services offered by our company, there is also an extensive offer glass processing. The products made by our company are distinguished by their quality, durability and aesthetics. Glass is a unique raw material: universal, timeless and elegant. It has accompanied us in everyday life for centuries. Glass used to be associated only with window glazing, now it has found wide application in interior design. They can be used to make doors, shower cabins and bath screens, glass furniture or decorate entire walls as an alternative to traditional tiles and glaze. Glass processing allows it to be illuminated and elements printed on it, giving the effect of personalization. Due to its timeless and functional character, glass is used, among others, for the production of: glass railings, doors, partitions and mirrors. Its processing requires high precision and delicacy. Glass processing, which consists of many different stages of appropriate processing, is the foundation for the development of our company. We employ highly qualified machine operators who fulfill your orders with full commitment. The material is subjected to full processing consisting of, among others: glass grinding. Wherever precision and repeatability of serial production are required, machining takes place on a numerical center (CNC), which guarantees high quality of the product.
In order to increase the mechanical and thermal strength, the glass undergoes a tempering process. We have a super modern and efficient glass tempering and bending furnace. We run our own glass tempering and laminating shop. We are the main supplier of laminated glass in the Mazowieckie Voivodeship. We also harden entrusted glass. The offer of our plant also includes laminating the glass with EVA foil. Laminated safety glass, made with this technique, currently accounts for the largest share in the production of our plant.
As a market leader specializing in glass processing we offer the implementation of various tasks. Customers who trust us can commission us, among others:
What distinguishes our glass factory?
Our glass factory in Warsaw provides modern, durable and aesthetic solutions for individual and corporate clients. In our work, we attach great importance to the implementation of the latest technological solutions. We also focus on the expansion of our own machine park, thanks to which our employees are able to meet even the most demanding expectations of customers from Warsaw and the whole country. We carry out wholesale and individual orders and we sell glass in wholesale with cutting and processing. We also provide comprehensive glass services related to consulting, measurement and installation of glass. We cooperate with design offices. If you are interested in using our services, please contact us. We guarantee competitive prices, the highest level of services, professional advice and, above all, timely execution of the task.
We invite you to familiarize yourself with our full offer and visit our plants in Okuniewo or Chroślą.
We also invite you to visit our showroom.
In our sales point you can also order glass and mirrors to any size from the full offer of our production plant.
Our point of sale is a place full of passion and fascination with glass, a place of inspiration and innovative solutions. The wide range of glass allows us to create unique and diverse solutions.